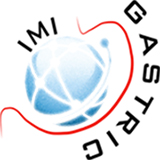 Robotic, Laparoscopic and Open Surgery for Gastric Cancer Compared on Surgical, Clinical and Oncological Outcomes
Establishing a Multi-Institutional Registry
ClinicalTrials.gov Identifier: NCT02325453
Background
Gastric cancer represents a great challenge for health care providers and requires a multidisciplinary approach in which surgery plays the main role. Over the last two decades, minimally invasive surgery has been progressively developed, first with the advent of laparoscopy and more recently with the utilization of robotic surgery. These approaches immediately aroused a great interest in high volume centers performing gastric surgery, and many studies have been conducted on minimally invasive surgical techniques in comparison with open surgery. Minimally invasive surgery appears to offer many advantages including reduced postoperative pain, rapid recovery of gastrointestinal function and a shorter hospital stay. Although the feasibility of minimally invasive gastrectomy was demonstrated, especially in the treatment of early gastric cancer, there are many questions to be answered. Thus, a number of issues related to minimally invasive surgical techniques are currently debated, including the limitations in performing an effective
extended lymph node dissection and, within this context, the advantages of using the robotic system, the reproducibility of a total laparoscopic technique (rather than laparoscopic assisted technique) and the long-term oncological results.
A multicenter study with a large number of patients is now needed to further investigate the safety and efficacy as well as long-term outcomes of robotic surgery, traditional laparoscopy and the open approach.
Overall Purpose:
The overall purpose is to develop and maintain an ongoing comprehensive multi-institutional database comprising of information regarding surgical, clinical and oncological features of patients undergoing surgery for gastric cancer with robotic, laparoscopic or open approaches and subsequent follow-up at participating centers.
Main Objectives:
To determine the surgical, clinical, and oncological outcomes in both the short and long term
To compare results according to the type of intervention, device used and manner of execution of different surgical phases
To relate results of different surgeries with baseline characteristics of patients and stage of disease
General Study Design:
The registry allows to retrospectively enter data of subjects with gastric cancer treated at the participating centers. Information gathered will be obtained from existing records, diagnostic tests and surgical interventions description.
Then, at the end of this first retrospective phase, it is expected from the Imigastric project that Investigators can move to a prospective trial.
Specific aims:
AIM 1: To compare robotic and laparoscopic surgery to the open approach in terms of safety and feasibility based on the intraoperative and postoperative outcomes.
AIM 2: To verify the respect of oncological principles through minimally invasive approaches in relation to the stage and location of the tumor by comparing results to open surgery.
AIM 3: To verify whether minimally invasive approaches ensure the same effectiveness as open surgery in terms of overall survival and disease-free survival.
AIM 4: To compare the three treatment arms regarding recovery of gastrointestinal function considering the outcomes measured during the postoperative hospital stay.
AIM 5: To compare the incidence, types and severity of early postoperative complications after gastrectomy by the three approaches according to the Clavien-Dindo classification system.
AIM 6: To compare the intracorporeal to the extracorporeal anastomosis to evaluate post-operative recovery and complications.
AIM 7: To verify whether robotic gastrectomy, compared to laparoscopic or open techniques, is capable of reducing postoperative surgical stress.
Eligibility
Every patient is required to meet all of the inclusion criteria and none of the exclusion criteria.
Inclusion criteria:
Histologically proven gastric cancer
Preoperative staging work-up performed by upper endoscopy and/or endoscopic ultrasound, and CT scan
Early Gastric Cancer
Advanced Gastric Cancer
Patients treated with curative intent in accordance to international guidelines
Patients with positive peritoneal cytology can be considered
Exclusion criteria:
Locally advanced tumor infiltrating neighboring organs
Distant metastases: peritoneal carcinomatosis, liver metastases, distant lymph node metastases, Krukenberg tumors, involvement of other organs
Patients with high operative risk as defined by the American Society of Anesthesiologists (ASA) score > 4.
History of previous abdominal surgery for gastric cancer
Synchronous malignancy in other organs
Palliative surgery
 Data Collection
Patient Demographics
Sex, age, BMI, surgical risks (ASA score), neo-adjuvant therapy, concomitant illness, previous abdominal surgery.
Surgical Procedure details
Type of surgical approach: open, laparoscopy, robotic
Gastric resection and type of reconstruction
Anastomosis approach: intra-corporeal, extra-corporeal
Anastomosis performance: linear stapler, circular stapler, hand-sewn, robot-sewn
Extent of lymphadenectomy: D1, D1+, D2
Site and length of minilaparotomy
Placement of intra-abdominal drain and nasogastric tube at the end of procedure
Tumor characteristics
Tumor location: Upper third, Middle third, Lower third.
Long diameter of tumor, depth of invasion (T classification), lymph node status (N classification)
Number of metastatic lymph nodes and total number of nodes retrieved
AJCC pathological stage
Histological type and Lauren classification
Operative findings
Duration of surgery, estimated blood loss, conversion to open surgery, intraoperative complications, proximal resection margin, distal resection margin, number of retrieved lymph nodes, margin free of disease or infiltrated.
Post-operative clinical findings
Time to start oral intake (post-operative day)
Resumption of bowel function (post-operative day): time to peristalsis, time to first flatus
Length of postoperative hospital stay
Granulocyte to lymphocyte ratio (values ​​before and after surgery)
Post-operative complications
Type of complication, reoperation for complication
Surgical complications after discharge: Time of occurrence from surgery, type, need of surgical intervention
Follow-up details
Patient alive, not alive or lost at follow-up
Disease-free or not at follow-up
Time to onset of recurrence and site of recurrence
Primary Outcome Measures:
Safety and feasibility of minimally invasive procedures: rate of intraoperative complications, rate of conversion to open surgery, estimated blood loss.
Respect of oncological principles: number of lymph nodes retrieved and rate of patients achieving R0 resection, at the histopathological analysis of the surgical specimen.
Effectiveness of surgery: overall survival and disease–free survival achieved at 1, 3, 5 years from surgery.
Secondary Outcome Measures:
Recovery of gastrointestinal functions and physical status allowing the discharge of the patient: time to peristalsis, time to first flatus, time to start oral intake and days of hospitalization after surgery until discharge.
Early postoperative complications: rate of total complications, rate of specific surgical complications, severity of complications scored on the Clavien-Dindo classification system, assessed during hospitalization.
Safety and efficacy of intracorporeal anastomosis: rate of anastomotic leakage, days of hospitalization after surgery until discharge.
Postoperative surgical stress: Granulocyte-to-lymphocyte ratio[68] recorded and compared before and after surgery.
Study period and sites
The chart review for the registry takes into account all available data of patients treated at the participating Centers between the 1st January 2000 and the official opening of the Registry.
It is expected to make a first interim analysis by December 2015.
The study started at the original 18 sites.
Other centers can join the study.
Ethical Aspects
All Investigators agree the study is conducted in compliance with ethical principles originating from the Helsinky Declaration, with the guidelines of Good Clinical Practice (GCP) and with applicable laws.
Investigators shall undertake to act according to the rules of the Institutional Review Board (IRB) and Ethics Committee (EC) regarding the collection of data.