November 9 – 12, 2016. Shanghai – Suzhou, China
The 15th World Congress of Endoscopic Surgery (WCES 2016) in conjunction with Endoscopic and Laparoscopic Surgeons of Asia (ELSA 2016) and the 15th Chinese National Congress of Laparoscopic and Endoscopic Surgery (CSLES 2016) is the most relevant congress of the year in the field of minimally invasive surgery.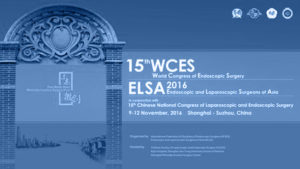 The Organizing Committee and his President decided to give high visibility to the IMIGASTRIC project. Therefore, a lecture to show the study and its results has been included in a symposium session and in the main program of the congress.
The WCES is a relevant opportunity to increase international consideration, spread the main objectives of the IMIGASTRIC project and strengthen collaborations.
All IMIGASTRIC investigators are invited to meet each other during the congress and follow the lecture.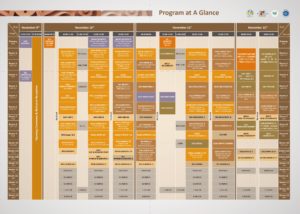 Details:
Session: ES15-UPPER GI IV: Clinical Trials
Friday, November 11th, 2016 (3:30 – 5:00 PM)
Title: The IMIGASTRIC Study: Robotic and Laparoscopic Gastrectomy for Cancer Compared with Open Surgery. Analysis of Surgical and Clinical Outcomes, Assessment of Complications
Presenter: Jacopo Desiderio
Congress website: http://www.wces2016.com/
You can download the pdf file of the presentation here
 wces2016_imigastric_presentation